Guided Art Visits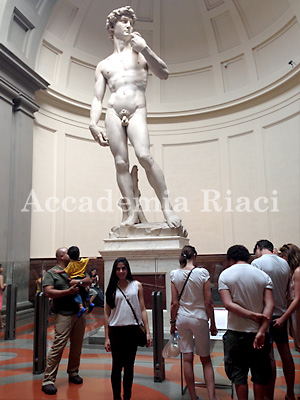 Students can participate in guided visits to the best sightseeing and historical monuments of the city. Each week, one Art Visit will be selected from the following: Florence Historic Center Walking Tour, Visit to the Central Food Market, San Marco Museum, Battistero, Uffizi Gallery, Galleria dell'Accademia, Santa Maria Novella ancient pharmacy and botanical library, Climbing the Duomo Cupola, Specola Museum, Carmine Church, Textile Museum, Costume Gallery.
Excursions
Trip to the town of Impruneta, Trip to the City of Arezzo, Trip to the City of Pisa, Visit to an "Agriturismo" (Tuscan farm), Pizza lesson.
*For more information, please contact
e-mail
.