History and Legend of Gelato in Italy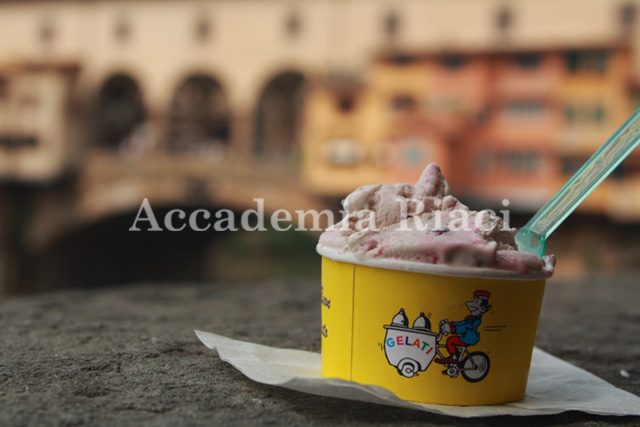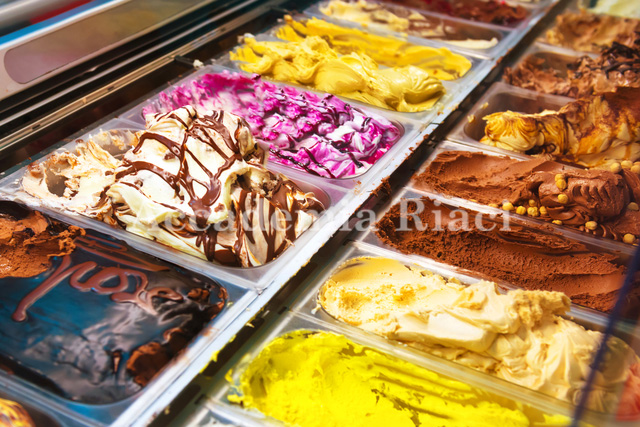 Italy has a long history of "gelato" from the Roman Empire, the "modern" history of gelato begins in the Renaissance with alchemist Cosimo Ruggieri, who is credited with creating the first gelato flavor at the court of the Medici family in Florence, the "Fior di Latte". The architect Bernardo Buontalenti seems to have invented the egg cream gelato (in Italian: "gelato crema all'uovo").
Gelato Course (with English or Spanish interpretation)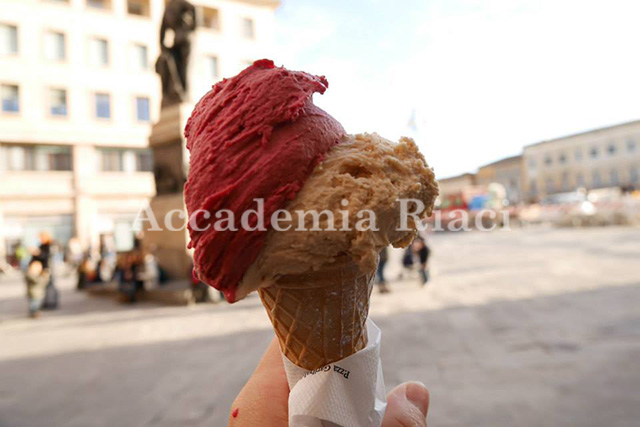 In the first week, students will learn the art of making authentic Italian Gelato using fresh and natural ingredients.
From the second week, students will practice in a "gelateria" (ice-cream shop), applying the knowledge have learned in the 1st week of the course. In addition to learning about gelato, students will get the real hands-on experience of daily operation and administrative tasks of running an ice-cream shop.
Fees and Schedule 2023

(fees - includes accommodation, meal vouchers (2 meal vouchers + 4 drink (coffee/tea/mineral water) vouchers per week), and weekly visits, etc.)
Duration
Tuition + Accommodation, etc.
START DATES
1 week (8-day course)
€ 1,650

(without housing)


€ 1,800

(Twin Room)


€ 2,050

(Single Room)

[ 2023 ]
May 7 (Sun)
May 21 (Sun)
June 4 (Sun)
June 18 (Sun)
July 2 (Sun)
July 16 (Sun)
July 30 (Sun)
August 6 (Sun)
August 27 (Sun)
September 10 (Sun)
2 weeks
€ 2,520

(without housing)


€ 2,800

(Twin Room)


€ 3,100

(Single Room)

[ 2023 ]
May 7 (Sun)
May 21 (Sun)
June 4 (Sun)
June 18 (Sun)
July 2 (Sun)
July 16 (Sun)
July 30 (Sun)
August 6 (Sun)
August 27 (Sun)
September 10 (Sun)
Note:
Due to a SUMMER BREAK, the school will be closed from August 12, 2023, to August 27, 2023.

Costs included in fees:


Enrollment fee,
1st-week gelato training(2 lessons a day - Tot.10 lessons),
Shop assistance experience at gelateria after 1st week (Number of working hours are up to condition of gelateria.),
Material Fee for gelateria,
Insurance during gelateria training,
English interpreter for first week,
Italian language lessons for students enrolled in 2-week or longer program,
Accommodation (Shared twin or triple room),
Welcome Kit (City map, pen, notebook,
file folder, Bus pass or ticket, one lunch ticket),
Meal vouchers (2 meal vouchers + 4 drink (coffee/tea/mineral water) vouchers per week),
Orientation,
Procedural fee

Number of Lessons

10 lessons/week
1 lesson=45 minutes

Costs not included in fees:


Round-trip airfare,
Transportation fee within the city,
Personal expense (for meals, allowance, telephone, utility bill, gifts, and others)