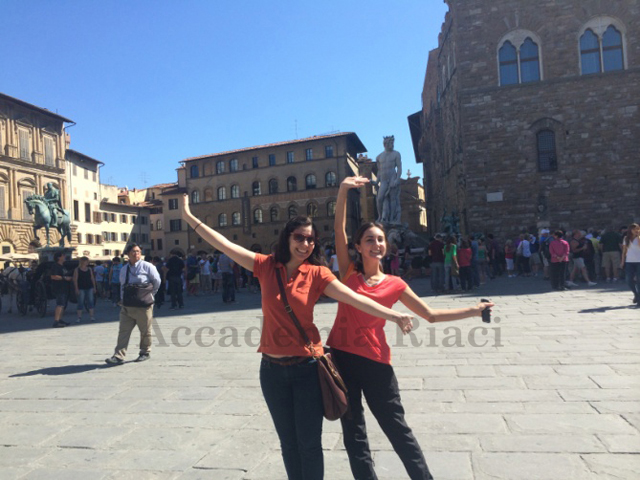 Enjoy Italy course allows students to stay in Italy but out of classroom on foot, and use your 5 senses (watch, listen, feel, smell and taste) fully to experience Italian life.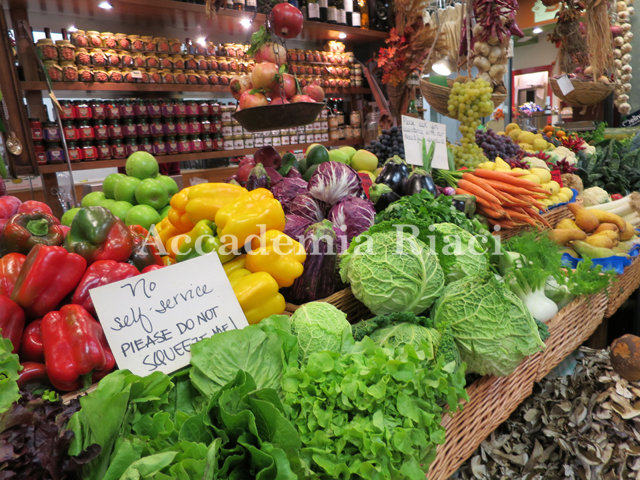 Students will enjoy various visits to places such as Italian tableware shops, Florentine traditional perfume workshops, eating tour in town, opera appreciation at night, Duomo Cupola tour with a fantastic view, historical cafeteria tour, Santa Maria Novella art tour, Monastery visits, and other atelier visits (jewelry, bag, shoe, tailor, glass art, restoration laboratories, ceramic museum, Inpruneta terracotta, Montelupo ceramics, fashion museum, etc.)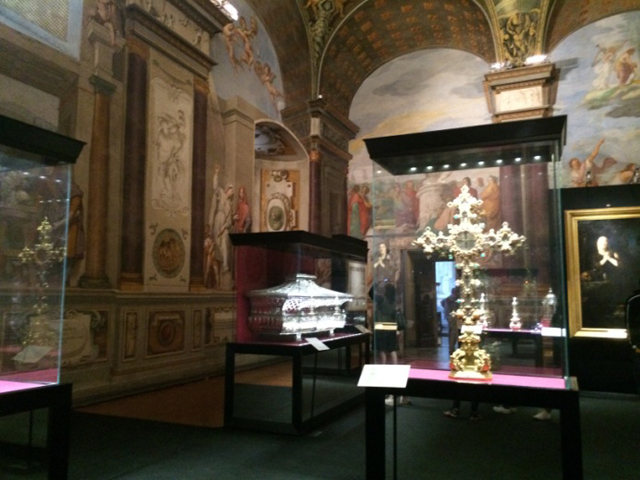 This course, which is available for 2 weeks only, will let you explore Italy deeper than usual travel tours; definitely for students wanting to enjoy Italy in full blast!
Fees and Schedule
Tuition Fee
+ Accommodation, etc.
NUMBER OF LESSONS
*1 LESSON = 45 MINUTES
Credits
Check-in - Check-out
2 weeks
€1,350
Enjoy Visit 8 times
(4 days / week)
3
May 6 (Sun), 2018 – May 19 (Sat), 2018
May 20 (Sun), 2018 – Jun. 2 (Sat), 2018
Jun. 3 (Sun), 2018 – Jun. 16 (Sat), 2018
Jun. 17 (Sun), 2018 – Jun. 30 (Sat), 2018
Jul. 1 (Sun), 2018 – Jul. 14 (Sat), 2018
Jul. 15 (Sun), 2018 – Jul. 28 (Sat), 2018
Jul. 29 (Sun), 2018 – Aug. 11 (Sat), 2018
Aug. 19 (Sun), 2018 – Sep. 1 (Sat), 2018
Sep. 2 (Sun), 2018 – Sep. 15 (Sat), 2018
Sep. 16 (Sun), 2018 – Sep. 29 (Sat), 2018
Including


Enrollment Fee, Lesson Fee, Welcome Lunch, Welcome Kit (City map, pen, notebook, file folder, Bus pass or ticket), Weekly guided art visits, Cultural Excursions: once every 2 weeks (Visit ceramic laboratory, Visit antique market of Arezzo, Trip to Pisa, Trip to Agriturismo, Pizza Lesson, etc.), Housing in Shared Apartments (Twin or Single room), Daily one-meal voucher (*Four daily meal vouchers/week Two Coffee/hot drink vouchers.). Orientation. Full time interpreter during the lessons with instructor.

1 lesson=45 minutes
It is possible to earn legitimate college credit.